Fire at Stateline Fireworks™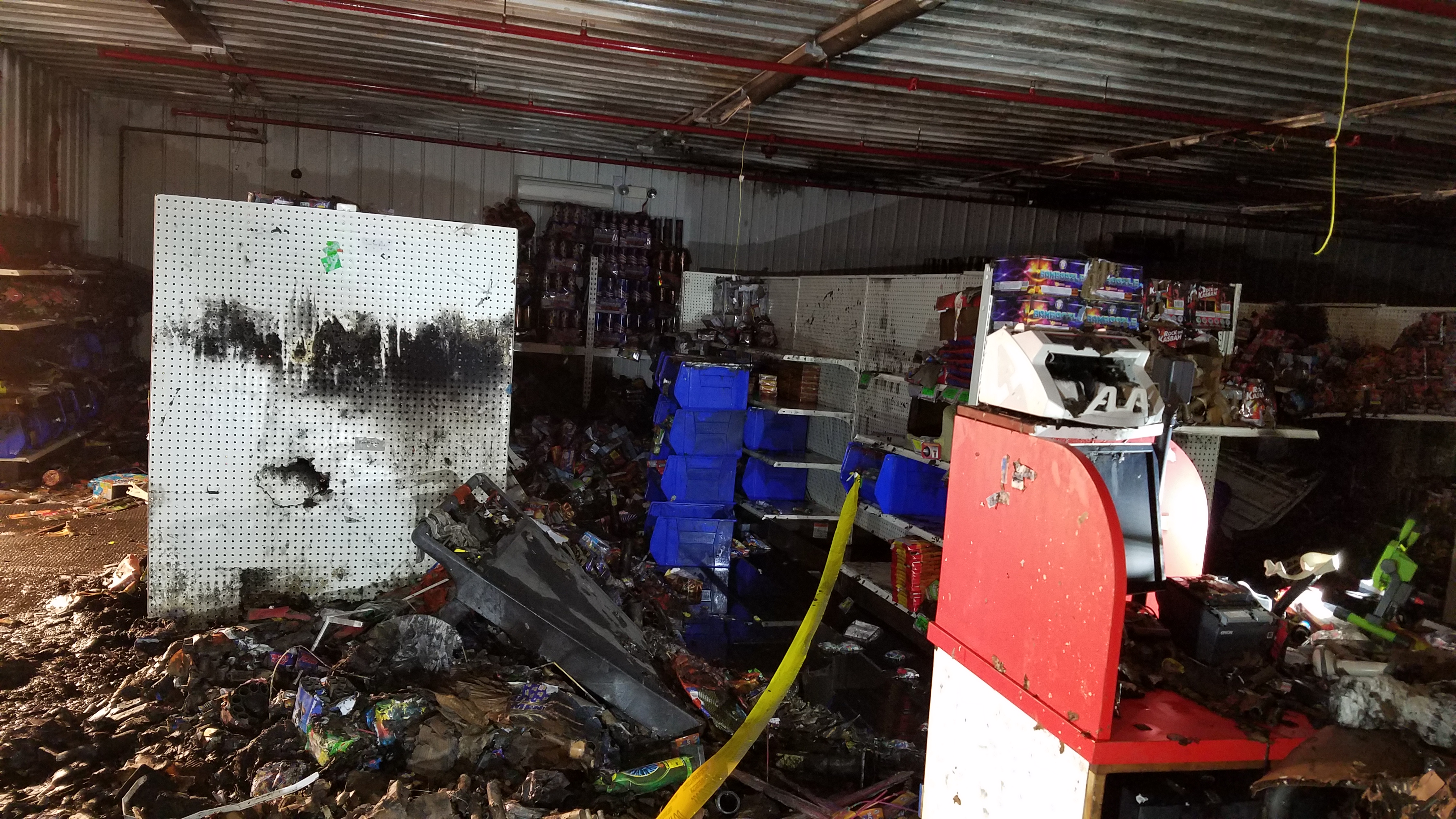 On September 24th , 2018 our store sustained a devastating fire that destroyed the entire contents of the store. The fire suppression system as well as surrounding fire departments saved the building, but none of the fireworks inside the store were saved. Presently the New Hampshire Fire Marshals office, The Bureau of Alcohol, Tobacco, Firearms and explosive unit and the Winchester Police Department is investigating the cause of the fire. Stateline fireworks will be closed until further notice. Our goal is to have the store up and running as soon as possible, but due to the severity of the damage we are estimating an opening date of March 1 2019 or sooner.
Please refer to our Facebook page or this website for additional updates and information. Our business will be temporarily closed until further notice. UPDATE 12/05/2018: Work is progressing well on renovating the interior of the store better than expected. We will have the store ready and OPEN by March 1, 2019.